Butt Protector 5/16x14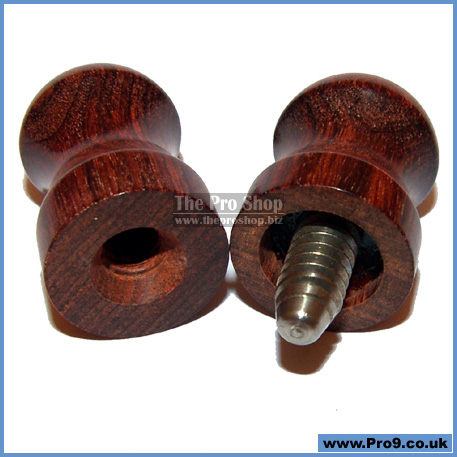 Cocobola Joint Protectors 5/16x14
Simple, understated, classic - one female, turned Cocabola wood JP's.
*** END OF STOCK LINE ***

1 odd female protector for 5/16x14 cue butt.
Genuine, turned Cocabola wood joint protectors.
Prevent joint and collar damage.
Secure against chalk dust, dirt, natural oils and other grime.
Elegant protection with a natural look.
Not to be under-estimated, joint protectors are an attractive adornment to any cue, but they are more than that. Take it from someone who has received unnecessary joint damage to an expensive cue... Get a pair now... These are good, and cheap at twice the price!
Note: There is no shaft cap with this, hence reduced price).
price: £9.99