Kamui Glove*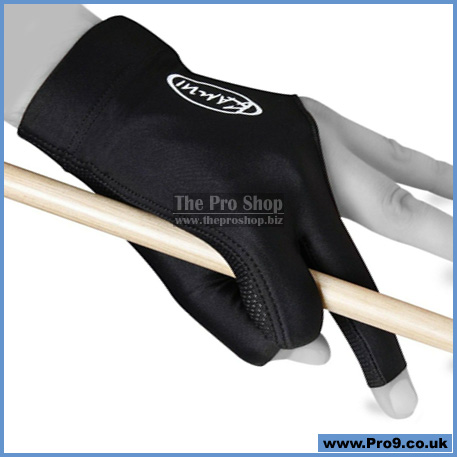 Kamui Glove
Imagine the Fluidity - original quick dry style.
It is always essential to eliminate external factors such as humidity and sweat on your hands to allow your fluid ability on the table.
The KAMUI GLOVE protects you from external factors and allows you the chance to focus even under immense pressure.
The KAMUI GLOVE allows you the chance to focus on your game imagining your next shot. Experience the fluidity you are looking for in your game.
• Made of quick-drying fabric so that you can have smooth strokes, accurate shooting, and speed regardless of sweaty hands.
• Made of smooth, stretchable fabric so you can have a comfortable fit on your hand, even when playing for a long time.
• Anti-slip pad attached to the palm, supports a more stable bridge and allows you more confidence in your game.
www.kamuibrand.com
Glove fits on left hand, for right-handed players!
Price includes free shipping - anywhere in Europe!
price: £28.00