ANDY 988 - pro tournament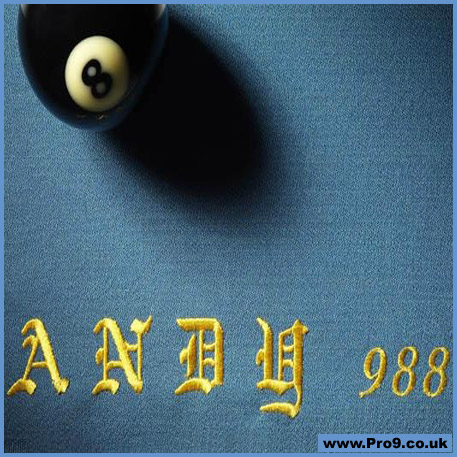 ANDY 988
American Pool Table Cloth

• Component:Wool 80%,Nylon 20%
• Colour: Tournament Blue or Powder Blue
• Weight: 22.5oz/yd
• Speciality:official cloth of most tournaments, smoothness and speed

Speed:★★★★☆ Durability:★★★★☆ Stability:★★★★★

Note! Heavy Item... Free shipping is only available within the UK.

Note! Artemis Cushion Rubbers are now available for purchase with this item, we no longer sell Artemis Cushion Rubbers without cloth.

For GB 9 Ball Tour - select Tournament Blue - available February 2019.

price: £299.00