Simonis 860 "Professional"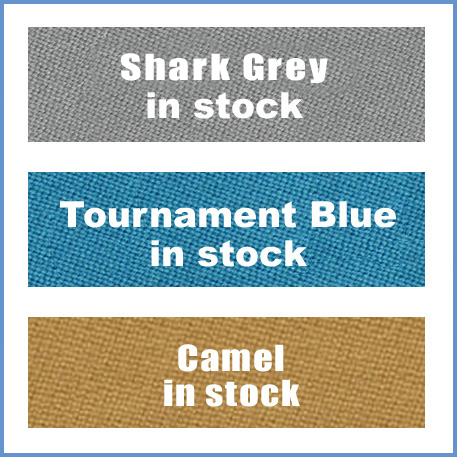 Simonis 860 "Professional"
The exclusive tournament pool cloth chosen for virtually all major pool tournaments and championships worldwide, it features remarkable durability.
Specification: 860 "Professional"

Mix: 90% wool/10% nylon

Weight: +/- 410 g/m

Sizes: 7ft, 8ft and 9ft

Use: Especially recommended for high traffic.
A selection of the finest worsted yarns gives Iwan Simonis cloths a perfectly flat and extremely precise surface. It also means that the cloth is more durable, and does not pill or fluff. The surface of the cloth keeps superb rolling qualities for the longest time without any specialised maintenance. You only have to brush it once in a while to remove dust and chalk residues.
EXTRA INFO
Playfield Height
Between 29 inches and 31 inches (floor to playing surface)
Lamp Height
Generally, the lamp should be 30 to 33" from the bottom edge of the lampshade to the play surface. A lamp should be set so that the light washes over the entire table. Your lamp may provide a different spread based on the lamp shades and the bulbs used in the fixture and should be adjusted accordingly.
Cushion Height
63% (+/-1%) of the ball diameter. (i.e. standard pool ball is 2 1/4" diameter, rail height should be .635 x 2.25 or 1.43" (1 7/16") in height)
Note! Heavy Item... Free shipping is only available within the UK.

price: £249.00