RX Cue Doctor Dent Buffer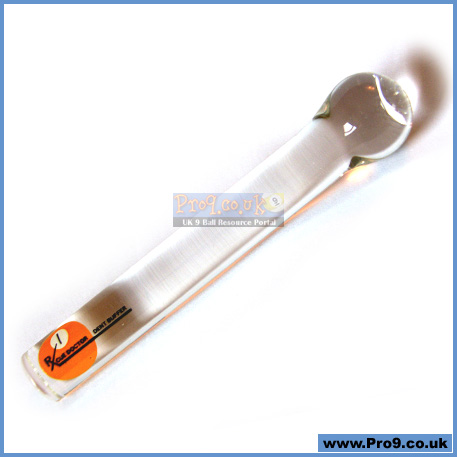 The Cue Doctor Dent Buffer

This tool has caused quite a positive stir, and it is well deserved. Every cue can acquire those annoying nicks and dents in the shaft that can affect total concentration. This tool is simple, convenient, and effective for removing those dents, without damaging the wood with steam or alcohol. It is made of hardened borosilicate glass to assure the utmost in quality and consistency.

Simply rub the glass rod over the dent in the shaft lightly and vigorously until the clicking sound of the dent fades away, as the dent is smoothed. This product can also be used to shine your worn Irish linen wraps, or smooth out frays and scratches. It has repeatedly gotten high ratings and rave reviews, and is well worth every player considering this item seriously.
price: £13.77