Cue Cube Shaft Slicker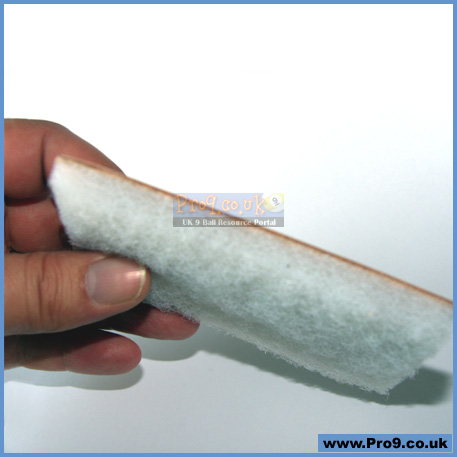 Cue Cube Shaft Slicker
Removes dirt, smooths shafts and seals wood grain by burnishing.
Gentle Nylon abrasive on one side, and a supple leather burnisher on the other.

Wrap shaft with nylon side and slide shaft back and forth.

Keep checking shaft until it feels super smooth and clean.

Reverse Shaft Slicker and rub with leather side to seal and shine.

Designed for wooden shafts only, do not use on butt section.
Trust Cue Cube to make a simple but effective scourer/burnisher combination that effectively cleans, seals and shines your shaft, and it fits neatly in any cue case.
price: £9.67