Pro9.co.uk news
Pro9.co.uk news is not available today
Information
Action
Euro Pocket Chalker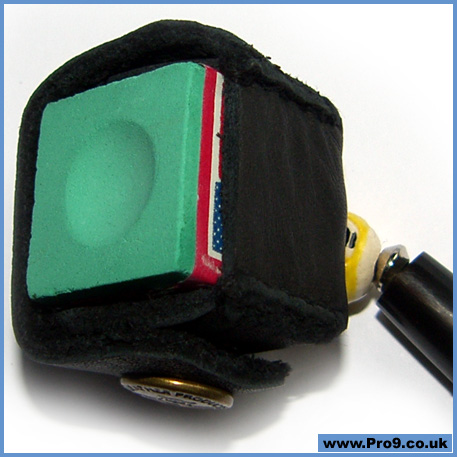 The Euro Pocket Chalker
The best quality leather chalk holders in the World.
All products are hand made from the finest materials in the world.Imported Italian leather that is used to make professional show saddles.Water proof and stretch resistant.No glue or plastic, nothing but "Pure Excellence".Unique marbling effect on every handle.Lifetime Guarantee on all Euro Pocket Chalker products.*
This European redesign of the infamous Pocket Chalker has brought new meaning to "Class Act". They are made from the same leather used to make Fine European Show Saddles and will hold their shape. Exclusively on the Euro Pocket Chalker is the Snap Strap Cover to keep the dust out of your case, hold the chalk in and allow you to use ALL of the chalk. Made from the Finest imported Indian Horn and a hand-painted Peruvian ceramic 8ball or 9ball, accented in white metal and tied together with waxed nylon cord make this a chalk holder a "Player for Life". Lifetime Guaranteed.
*Lifetime Guarantee (No, that does not mean you can spill a beer on it...
But if it ever loses a snap or stretches out, we wil take care of it.)
price: £9.99
This product is no longer available