Master Chalk - 144 Pack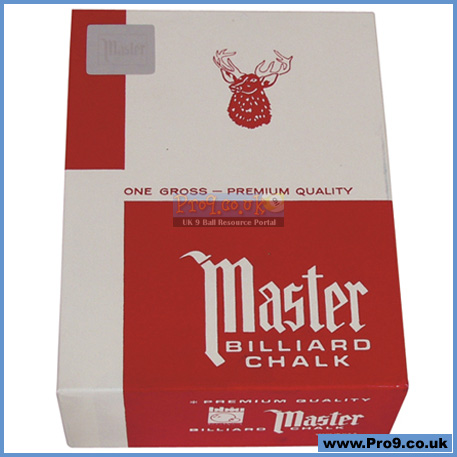 Master Chalk - One Gross (144 pieces)

Master has the texture that transforms smoothly and evenly to leather cue tips. It forms the proper coating to prevent miscues and insure player satisfaction.

Available in the following colours:

• Sky Blue
• Blue (Dark - pictured)
• Spruce
• Green
• Forest
• Tan
• Burgundy
• Red

Heavy Item. Free shipping only available within the UK.

SPECIAL ORDER ITEM: Please allow ten days for delivery.

price: £46.92