Sport 3x4 Yellow Soft Case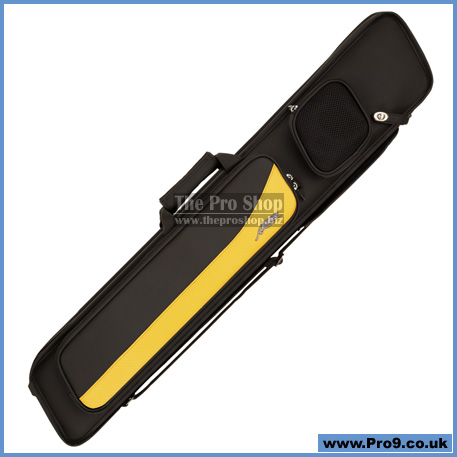 SPORT 3x4 YELLOW SOFT CASE
A strong new 3x4 case from Predator.
New Style Predator Sport 3x4 Soft Yellow Case
www.predatorcues.com/cases
- see link for pics
Let it be known that you take your equipment and game seriously. Getting your gear in and out of competition won't be on your mind with Predator's line of Sport Cases. Designed and developed with input from players at every level, Predator Sport Cases are ready for your next competition.
• In-and-Out Opening Design For Quick Access
• Predator Logo Embossed on Padded Shoulder Strap
• Embossed Predator Cat on Case Back
• Zipper Pull Snap and Security Lock
• Stylish Yellow Carbon Fiber Pattern
• Breathable Mesh Pocket For Chalk
• Molded Interior Pockets For Easy Access
• Custom-fit Predator Air Jump Cue sleeves included
• Case weighs 2.9 lbs (1.32 kilos)
Specs:
• Top Pocket: 5″ x 5″ x 1.375″
• Bottom Pocket: 19″ x 5″ x 1.375″
• Butts: 3
• Shafts: 4
We are pleased to deliver worldwide, but due to the weight/size of this product free shipping is only available within the UK.
price: £169.00