Porper Portable Rack (6 Cues)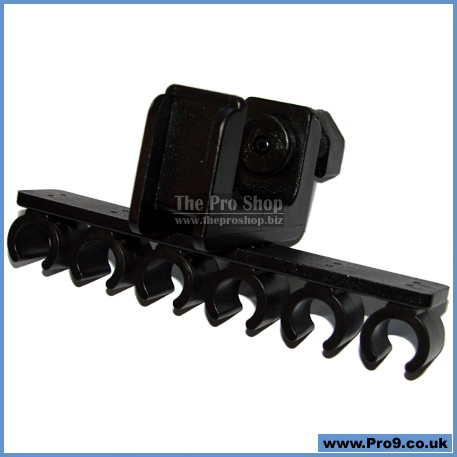 Porper Portable Cue Rack
Safely and securely holds up to 6 cues during play

Protect cues from getting knocked over or even worse, "borrowed" with Joe Porpers Portable Cue Racks. Just clamp this handy cue holder onto a table and slip cues into molded plastic cue clips that are sturdy, but soft, with no sharp edges to scratch or mar valuable cues. Clips are attached to a plastic base that rotates on an adjustable, extra large 2" clamp. A large thumb screw makes it easy to install in just seconds. Clips rotate into a vertical position so the cue holder fits right in the storage pouch of a Joe Porper cue case. Rotate the clips back and they click into place to hold your cues. Lifetime guarantee!
price: £20.99