Cue-It-Up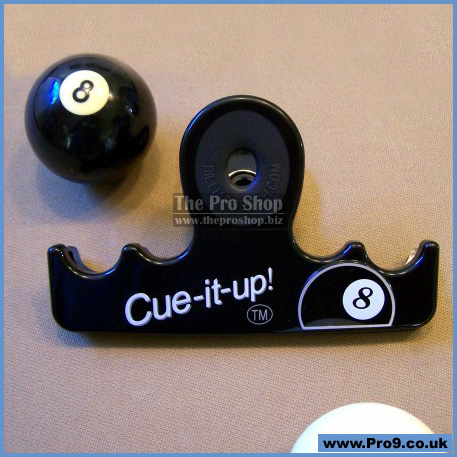 Cue-It-Up
Cue clip holder
Unique cue caddy with many advantages over previous models.
Players like the weight - Cue-It-Up is only 2.2 ounces.
Convenient too - it clips onto the cue case strap.
Take your pick from a choice of five fantastic colours.
Selling like hot cakes in America!
There is no need to take up precious space in your cue case pockets, no fiddling with zippers, just clip it to the strap for quick, hassle free portability.
Available in Black only - 8 ball on one side, 9 ball on the other side!
price: £18.99