Maxum Pool Cues 1-4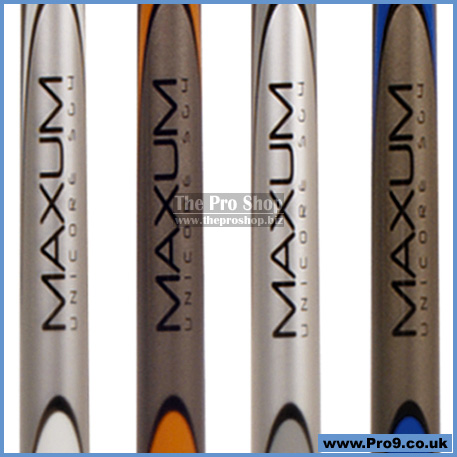 Maxum Pool Cues
Model No.1, No.2, No.3 and No.4

Special Features:

► Maestri 8 layered cue tip.
► XTC ferrule.
► D-Flex Shaft
► Mirror finished stainless steel pilot joint.
► Diamond texture rubber grip.
► Maxum engraved, mirror finished stainless steel butt cap.
► Engraved noise subduing bumper.

The new Maxum Cue - with the UNICORE SG4 segmented forearm in combination with the new diamond texture grip will give you maximum power, maximum grip and total Q ball control.
price: £117.30
This product is no longer available