Dominator Pool Cues 1-4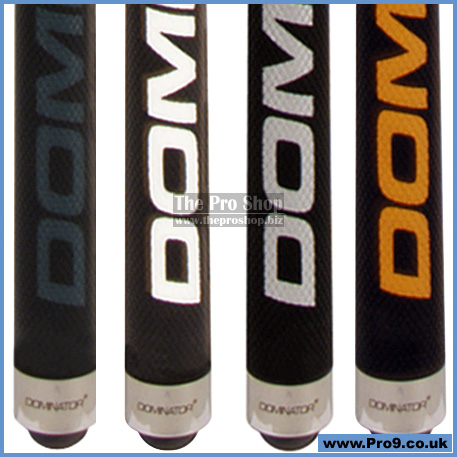 Dominator Pool Cues
Model No.1, No.2, No.3 and No.4

Special Features:

► Maestri 8 layered cue tip.
► Carbon fibre energy plate.
► Patented shaped charge technology.
► Engraved S.C.T. ferrule.
► Mirror finished stainless steel pilot joint.
► Dynamic shock protection grip.
► Dominator engraved, mirror finished stainless steel butt cap.
► Engraved noise subduing bumper.

The new Dominator Cue - "dominate" each and every game of pool.
price: £134.00