2 1/4" Table Bowls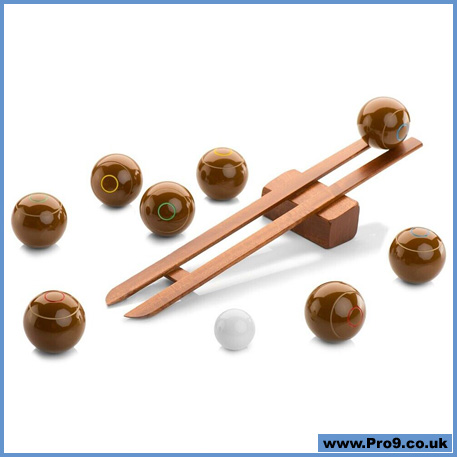 2 1/4" Table Bowls

A set of composition 2 1/4" table bowls consisting of 4 pairs of bowls each with the same bias. Supplied with jack chute and 1 3/8" white jack. Designed for playing on a full 9 foot size pool table.

This game is similar to the well-known game of Crown Green Bowls but is played on a billiard table.

2 1/4" table bowls, each pair all have matching bias.

Made in England by Drakes Pride

Due to the weight of this product free shipping is only available within the UK.

YES!!! We will deliver anywhere in Europe - select it below.
price: £289.00