Cyclop TV Balls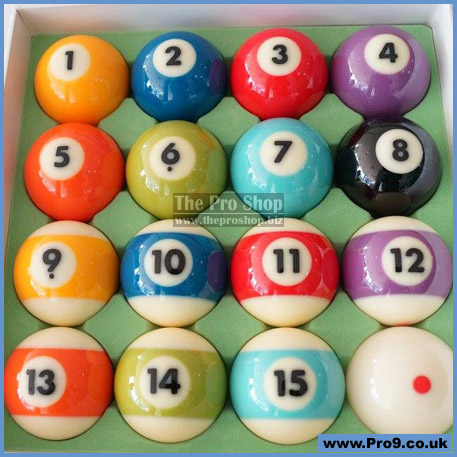 Cyclop "ZEUS" Tournament TV Ball Set

The manufacturers of these Phenolic Resin pool balls have spent 20 years on independent research and development and it is the same material as the previous main product in the market, but they have higher purity of the material and they have better control with regard to the brightness of the colours.

In the past two years, Cyclop Balls have sponsored more than 300 professional events and more than 700 amateur events globally, and become the official ball of 7 international associations, and aside from dominating the Asian market, Cyclop Balls are now used in over 20 other countries too!

Cyclop work hard promoting Billiards, and want to continue to promote Billiards to more and more people with our their outstanding quality and brave creative ideas.

YES!!! We will deliver anywhere in Europe - select it below.
price: £154.00
This product is no longer available