Aramith Power Ball Cleaner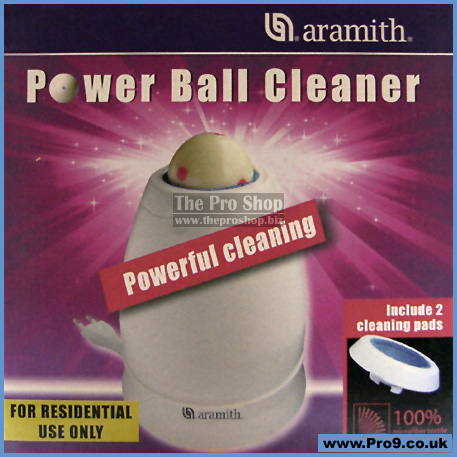 Aramith Power Ball Cleaner

The Aramith Power Ball Cleaner is an electric ball cleaner accepting a single ball at a time for domestic use. Easy to use, just simply apply drops of Aramith Ball Cleaner onto the cleaning pad of the machine then place a ball on top of the pad and gently apply pressure to the ball and the power ball cleaner does the rest. It uses a circular rubbing motion to gently massage and rub off any chalk marks or spots from the ball in as little as 45 seconds. The Aramith Power Ball Cleaner features:

• Motorised single ball cleaner
• Comes with 2 cleaning pads
• Use with 2.25" phenolic balls
• Great for removing chalk, spots and stains
• Uses large circular motion for optimal polishing
• 100% Microfiber texture
• Clean balls improve accuracy
• For best results use with Aramith Ball Cleaner (sold separately)
• Residential use only

Free shipping only available within UK due to size/weight.
price: £119.99