Super Aramith Pro Cup English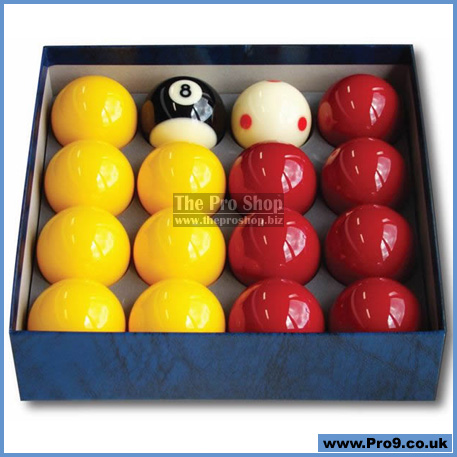 Super Aramith Pro Cup English Pool Balls
The Best Quality 2" English Pool balls

• Matched professional set
Precise calibration of each ball for maximum consistency within the set.

• Worldwide endorsement
The preferred set used worldwide in tournaments and championships because of uncompromised quality.

• High precision cue ball
For ultimate precise shots and ball repositioning.

• Outstanding endurance
Through hardened vitrified surface with ultra-high density for exceptional scratch and impact resistance.

• Lowest yearly table cost
Extra durable smooth surface that minimizes table cloth wear for an exceptional cloth and ball longevity.

• Made of Super Aramith Pro
The highest end phenolic resin available, designed in our laboratories.

• Professional quality specifications
For all criteria : density, balance, diameter, roundness, color, glossiness, hardness, weight.

Due to product size/weight - free shipping only available in UK.
price: £103.00