Aramith Micro-Fibre Cloth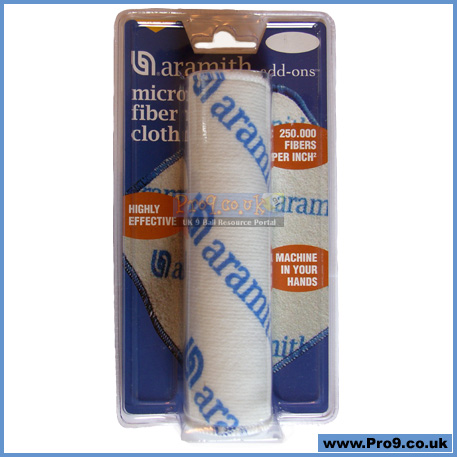 Aramith Micro-Fibre Cloth
An exclusive product designed for professional billiard ball maintenance.
DETAILS
The essential complement to your Aramith Ball Cleaner liquid.
The Micro-Fibre Cloth cleans your cue and object balls in a simple wipe.
Absorbency & cleaning power over 8 times greater than ordinary cloths.
Washable.
Durable - can be washed and re-used many times over.
HOW TO USE
Shake the bottle.
Apply a drop of Aramith Ball Cleaner to the ball.
Rub with the Aramith Micro Fibre Cloth.
Dry and shine with a paper napkin.
WASHING
Wash at 60.C / 140.F
Do not iron.
For use in combination with the Aramith Ball Cleaner and the *Aramith Ball Restorer.
*Coming soon!
price: £11.97