Aramith Billiard Ball Cleaner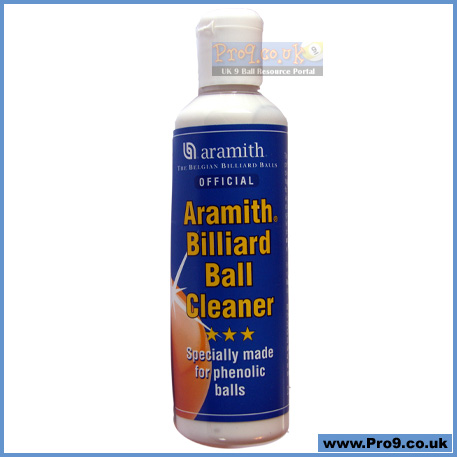 Official Aramith Billiard Ball Cleaner
250ml bottle - specially made for phenolic balls.
DIRECTIONS FOR USE
Shake the bottle well.
Apply a drop of Aramith Cleaner upon the ball.
Rub well (with an Aramith Micro-Fibre Cloth).
Specifically for regular use (use after every session).
This liquid has been developed by SALUC SA, the Belgian billiard ball manufacturer. It has been specially conceived for regular use to maintain optimal performance on Aramith phenolic balls. With this programme you will keep your Aramith phenolic balls
polished, lustrous and anti-static
throughout their exceptionally long service life.
price: £12.56