J&J Steel Tip Shaper/Scuffer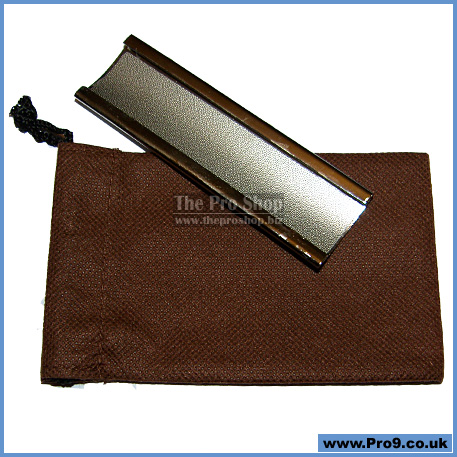 J&J Steel Tip Shaper/Scuffer
This is a highly recommended tip shaper and texturiser with a handy sized woven material pouch for storage and transport.
Solid metal construction, lasts a lifetime.
Unique file texture, effective and effortless action.
Rasp will strip leather fast for shaping or gently for roughening.
This can be a powerful tool - use with care.
This J&J Tip Tool can be a fierce tool in inexperienced hands and it's quite possible to "over-do" it and remove some leather when just attempting to texturise the tip, but I love it because when used with respect it does everything you need it to do, effortlessly.
price: £14.44