Creative Inventions Big Shaver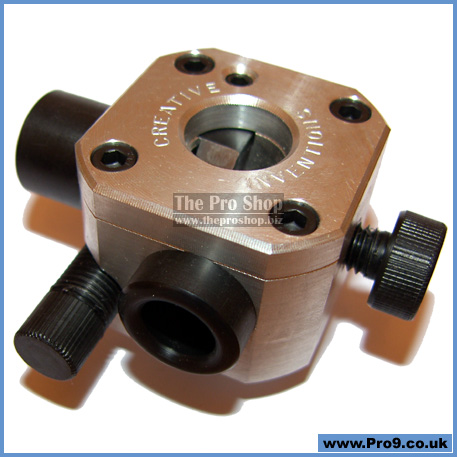 The Creative Inventions Big Shaver
Quite simply the most versatile pool tool available
Easily replace old worn tips.
Maintain your new tip in perfect playing shape.
Versatile selection of functions.
Adjustable tension control knob for perfect mushroom trimming.
Shape, scuff, trim, burnish, and everything you need in one tool.
Arrives with complete instructions and a rugged blade.
The Big Shaver is manufactured to provide years of defect-free service. It may be necessary to hone the blade from time to time. Just loosen the set screw and slide the blade from the Shaver body. Be very careful! The blade is extremely sharp.
Highly recommended by some of the best cue-smiths in the UK.
price: £119.00