The Ulti-Mate Cue Tip Tool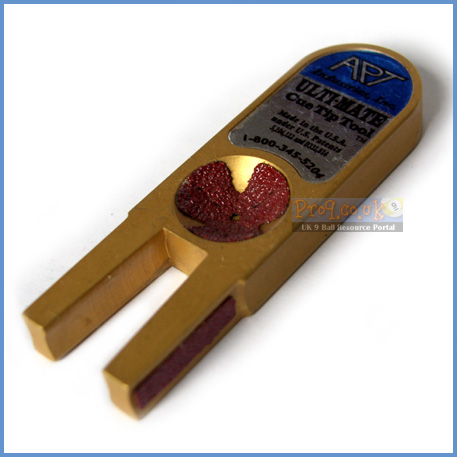 The Ulti-Mate Cue Tip Tool
This is one of the most popular cue tip tools ever made - probably because it's so incredibly versatile.
The front has a tip shaper in the recommended "Nickel" radius, and the rear has the alternative "Dime" size - replacement abrasives are available for both.
This solid, brass coloured tool also sports a handy "texturiser" on the reverse, for ocassional roughening of the tip.
The fork-like prongs have "mushroom" grazers on the outside, and the inside is used to burnish and seal the sides of the finished tip, to keeping dirt out and prolong the tip's life.
NOW AVAILABLE IN A RANGE OF SHINY METAL COLOURS
price: £17.32