Cuetec "BowTie" 3 In 1 Tip Tool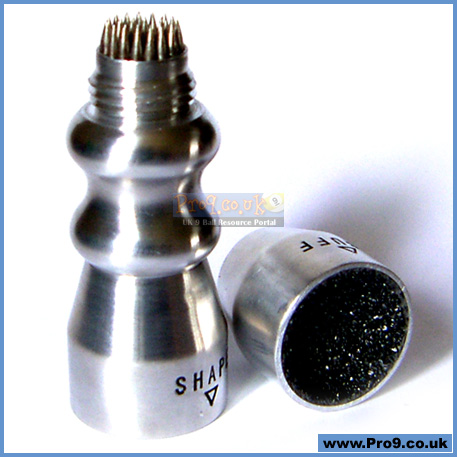 Cuetec "BowTie" 3 in 1 Tip Tool
Three tools in one with texturiser, shaper, and tip pricker.
Elegant and useful, this tool really delivers with style.
One hard textured bowl for tip deglazing.
One bowl perfectly domed for tip shaping.
Unscrew to reveal protected needle points for tip pricking.
This is a stylish looking tip tool from Cuetec, well designed and solid feeling, with a quality screw thread joint, it is obviously well-made, and we would recommend it without hesitation.
price: £16.99