Cue Cube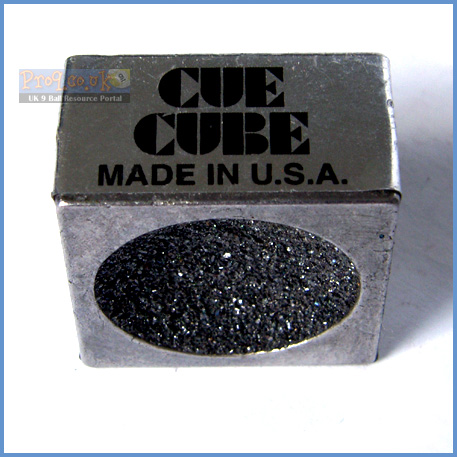 The Cue Cube
This is useful tool, one side is for scuffing the tip, the other side for shaping, the texture inside the bowls on each side is quite coarse but very hard wearing.
Different shaped bowls on each side (one nickel radius, the other dime) help to maintain a rough surface on any tip shape.
Small but useful, made from lightweight but solid metal with a small loop for handy attachment anywhere you like.
A quick treatment with the cue cube will remove any glazing or uneven shape and the tip will once again hold chalk perfectly.
price: £7.49