Mahogany Triangle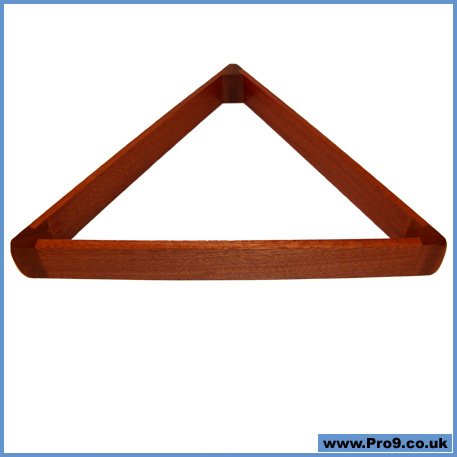 Mahogany Triangle
Sturdy construction.
Racks all games.
Tight rack every time.
Quality manufacture.
Pro design.
You would think that making a decent triangle was a fairly straight-forward affair, but you'd be surprised how many triangles simply don't make the grade to be included in The Pro Shop. Many just don't have the correct internal angles to snugly hold the balls so that they are tight at the front. This beautiful mahogany triangle DOES have the requisite high quality build to satisfy the most demanding of players.
price: £16.00