Mezz Power Break PRO (PBPG-K)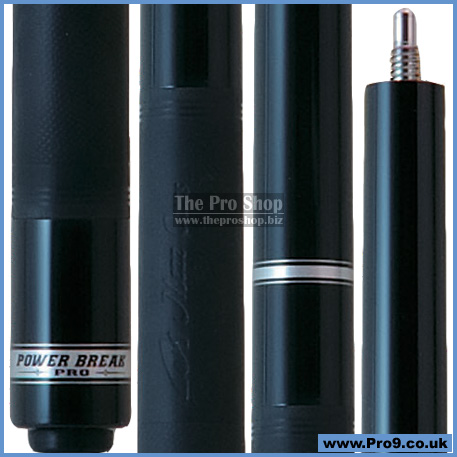 Mezz Power Break PRO (PBPG-K)
Deep Impact Technology

MEZZ Deep Impact PRO Shaft
ULTIMATE POWER AND ACCURACY THROUGH THE DEEP IMPACT PRO TECHNOLOGY

Mezz revoloutionary Deep Impact Pro (DIP) technolohy takes the break ability to another elvel. The DIP features a new groundbreaking tip end design for extra power on impact with precise cue ball control. The DIP Core technology, enhanced with the hard maple and ash core, provides a multi-degree of power and a rock-solid feel.

Sonic Tip
Mezz own sonic tip is engineered for the demands of the break, allowing better energy transfer and amplified power.

White Fibre Tip Plate
The white fibre tip plate stretches and snaps back with the transfer of energy to power.

The G10 Ferrule Plate
The new ingenious construction of the G10 ferrule plate, with extreme mechanical strength, increases cue ball power.

Deep Impact Pro (DIP) Technology
New innovative response tip end design for extra power and cue ball control.

Deep Impact Pro Core (DIPC) Technology
The Hard maple shaft with the Ash core gives you more power and a solid feel by increasing the core sectional stiffness and reducing the degree of shaft deformation during the break. As a result, more energy is stored in the shaft core and then released into the ball at impact.

Hard Maple
Outer layered hard maple will give you comofrtable smooth stroke with solid feel and stability.

Ash
More energy is stored in pure bending and released into the cue ball at impact.
price: £530.00
This product is no longer available