Mezz MZ-35 Cue Case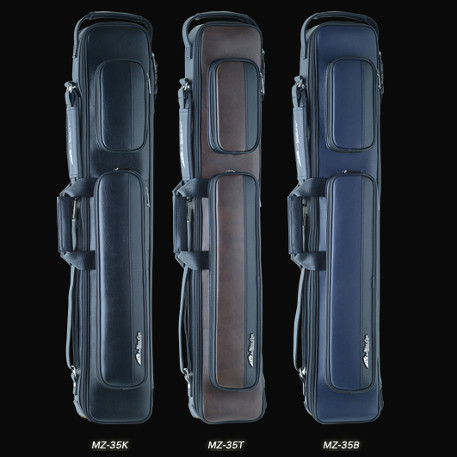 Mezz MZ-35 Cue Case

THE ULTIMATE MULTI-FUNCTIONAL SOFT CASE

The multi-functional MZ-35 soft case features specialized compartments and a double zipper top cover structure. This top cover design enables you to take cues out from the top and carry assembled cues in the case. The newly improved MZ-35 is a perfect blend of function and style. An ideal choice for the competitive player.

• Size: 870mm/H x 130mm/W x80mm/D
• Weight: 1800g
• Small Pocket: 200mm/H x 110mm/W x 45mm/D
• Large Pocket: 460mm/H x 110mm/W x 45mm/D
• Materials: Synthetic leather

Order Now for delivery in 3 - 4 weeks

MZ-35 (3butts x 5shafts)
MZ-24 (2butts x 4shafts)

We are pleased to deliver worldwide, but due to the weight/size of this product free shipping is only available within the UK.

price: £297.00