Mezz WX-Σ (Sigma)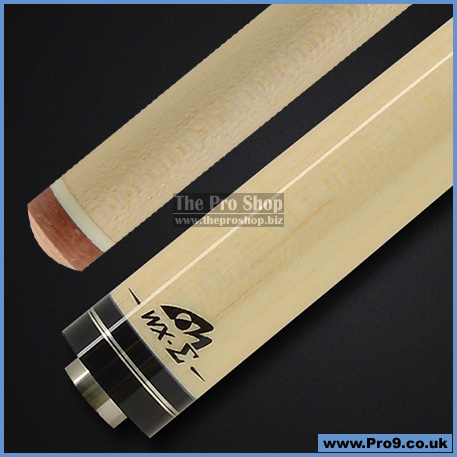 Mezz WX-Σ (Sigma)
THE PROVEN PERFORMER
The WX-Σ low deflection shaft features the straight pro taper design for a smooth and stable feel shot after shot. The re-engineered front end design combined with the XJ Powerplate offers further reduction in deflection for unmatched performance and consistency.
SPECIFICATION
• Tip: Kamui Original (S)
• Tip diameter: 12.5mm
• Tip end: XJ Powerplate
• Taper: Pro Slim Taper
• Shaft length: 737mm (29.0inch)
MATERIAL
• Shaft: Hard maple
• Ring: Silver

Click the image to view the larger graphic - use "back" to return here.
TECHNOLOGY
XJ Powerplate
The XJ Powerplate has the strength to withstand impact from all angles received during a shot, and can efficiently transmit power to the cue ball.
WX-Σ Front End Construction
The XJ powerplate maintains strength at the front end, increases kinetic energy transfer to the cue ball and reduces deflection at impact.
Σ Pro Slim Taper
The 12.50mm Σ shaft has a pro slim taper that provides desired flex and balance points which gives players a natural stroke, better feedback, precision and control with more power.
price: £230.00