Mezz Special Edition EC9-CMN1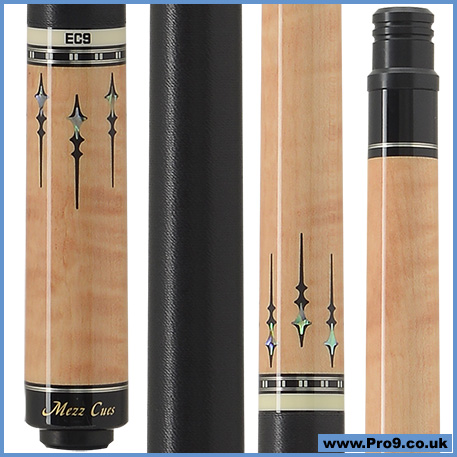 Mezz Special Edition EC9-CMN1
Inlay Edition
A CLASSIC REIMAGINED
The successor of the EC7 series brings a fresh appreciation for the natural beauty of exotic woods. A simple but striking design of the new EC9 accompanied with accented white and double stitched silver rings accentuates its elegance.
Introducing the minimal deflecting straight pro taper shaft, the WX-Σ advances players capabilities in competition. Using a variety of rare woods in line with the Miki's ideology, simplicity over complexity, the EC9 is ready to perform.
Shaft: WX-Σ (Sigma)
Shaft length: 737mm (29.0inch)
Tip: Kamui Original (S)
Joint: United
Butt length: 737mm (29.0inch)
Grip: Irish linen
Weight: 538~552g (19.0~19.5oz)
Material
Forearm: Curly Maple
Forearm Inlays: Paua Shell
Butt Inlays: Paua Shell
Butt Sleeve: Curly Maple
Ring: Silver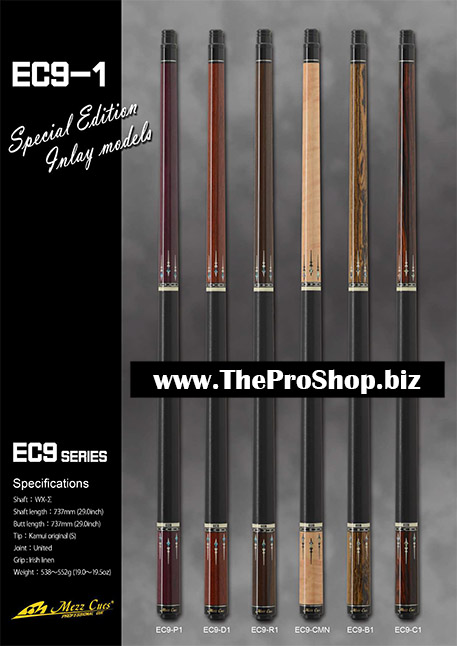 Click the image to view the larger photo - use "back" to return here.
price: £649.00