3/8x8 Radial Joint Protector Set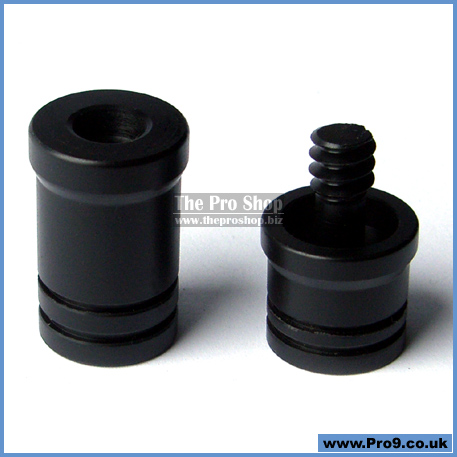 3/8x8 Radial Joint Protector Set
Plain, unbranded black joint protectors to fit all 3/8x8 radial jointed cues. Fits 1 shaft and 1 butt. Affordable protection for your cues pins and collars.
Hardened black joint protectors.
Prevent joint and collar damage.
Secure against chalk dust, dirt, natural oils and other grime.
Elegant protection with a neutral look.
Not to be under-estimated, joint protectors are an attractive adornment to any cue, but they are more than that. Take it from someone who has received unnecessary joint damage to an expensive cue... Get a pair now... These are good, and cheap at twice the price!
price: £14.29