Second Skin Glove Colours*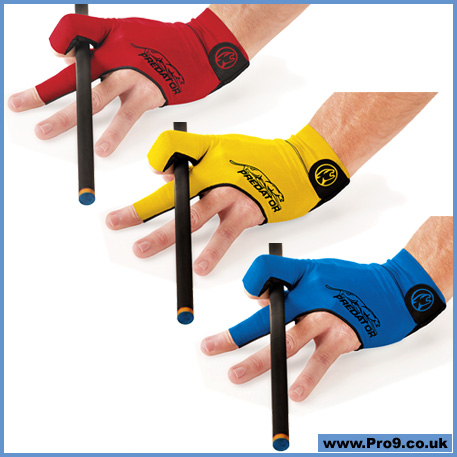 Predator Second Skin Glove
New Colours - Red / Yellow / Blue

More confidence and more consistency translates to on the table results. Predator Second Skin premium billiard gloves provide players of all levels with an extremely smooth and low-friction surface for increased accuracy and consistency – regardless of the conditions or the shot. When players have a smooth and steady stroke every time they are at the table, they can focus on what matters most – winning.

• Ultra-Dry Breathable Mesh
• Non-Slip Thumb Heel Pad
• Double Stitched Construction
• Elastic-Velcro Closure
• Second-Skin Low-Friction Surface

* Available in two size, 1. Small/Medium or 2. Large/Extra Large.

Order now for immediate despatch from Europe.

Now available from stock. All sizes. All colours. Left hand only.
price: £25.99