Poison Glove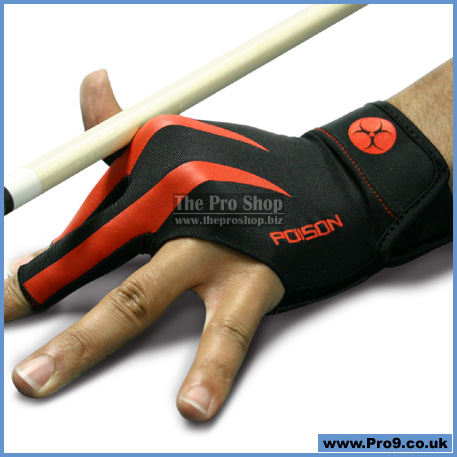 Poison Glove
Increased shot control with ultra low friction glove.
Sleek Lycra design
Breathable material
Solid bridge
Bridge pad
Greater accuracy
Greater consistency
For right handed players only
The Poison ultra smooth low friction glove encourages super stroke smoothness and extra controlled movement for greater performance. The breathable material will help you keep your cool when the heat is on, and the built-in bridge pad provides even more stability for a solid grip aiding greater accuracy and consistency.
* LARGE/EXTRA LARGE ONLY - LAST ONE
* FOR RIGHT-HANDED PLAYERS ONLY!
price: £9.99
This product is no longer available