Joe Porper Powder Pro 8400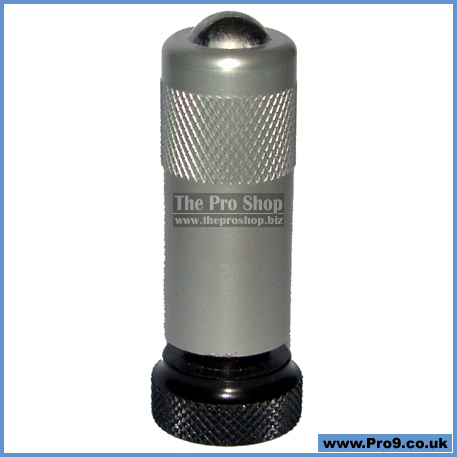 Joe Porper Powder Pro 8400
Non-messy powder dispenser with tip scuffer.
Dual purpose powder dispenser and scuffer.
Pre-charged with first powder load.
Dispenses powder without mess.
Non-slip textured grip.
Strong metal contruction.
Roller ball dispenser.
Diamond shaped tip scuffer on rear.
I know I am going to take some flack for adding this one, but if you have been to a pool tournament where people are carrying around huge family-sized plastic bottles of Johnsons Baby Powder, and they just heap a pile of the stuff on the nearest shelf, or on a beer mat, making a complete mess and end up getting far too much talcum on their hands, and covering the table with it too, so the next player gets talc all over his shirt and trousers off the table, and the powder on the shelf turns into cement as the next player spills drink onto it... My goodness what a mess. Seriously, if you use talc, PLEASE buy this product.
price: £25.11