Exceed Pro Extension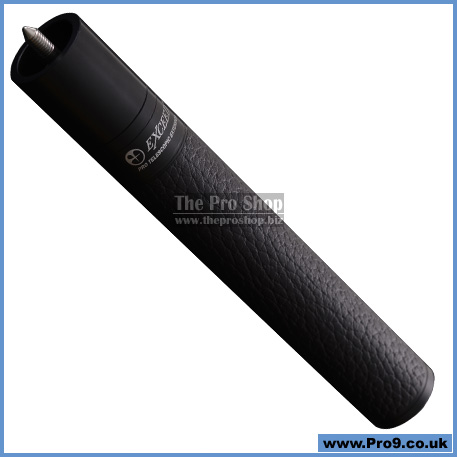 Exceed PRO Telescopic Extension
ETX2-K

Exclusively made for our cues equipped with the EX bumper and X rubber bumper. The Exceed Pro Telescopic Extension can easily be adjusted from 210mm to 348mm (approx. 8.3in to 13.7in) in a quick and smooth movement.

The genuine leather grip provides a comfortable feel while the alumite finish prevents scratching and dirt accumulation.

Specification:
• Body: Aluminum. (Alumite treatment finish)
• Grip: Genuine Leather
• Length: 210mm (8.3inch)/Shortest
• Length: 348mm (13.7inch)/Longest (variable)
• Weight: Approximately 190g

*EX bumper or X bumper is required to connect with a cue.
price: £259.00