Exceed Pro Extension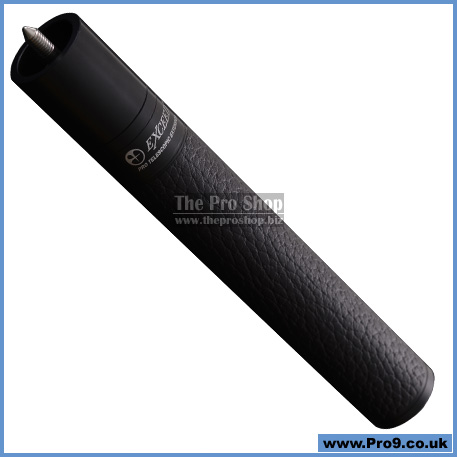 Exceed PRO Telescopic Extension
ETX2-K

Exclusively made for our cues equipped with the EX bumper and X rubber bumper. The Exceed Pro Telescopic Extension can easily be adjusted from 210mm to 348mm (approx. 8.3in to 13.7in) in a quick and smooth movement.

The genuine leather grip provides a comfortable feel while the alumite finish prevents scratching and dirt accumulation.

Specification:
• Body: Aluminum. (Alumite treatment finish)
• Grip: Genuine Leather
• Length: 210mm (8.3inch)/Shortest
• Length: 348mm (13.7inch)/Longest (variable)
• Weight: Approximately 190g

*EX bumper or X bumper is required to connect with a cue.

PLEASE PRE-ORDER NOW:
We start to take orders from now, and as said the first batch is planned to be shipped from end of April 2019. However, please be advised that the first batch is limited and therefore if you do not pre-order we might not be able to supply your order from the first delivery.


price: £236.00