Exceed X-Chalk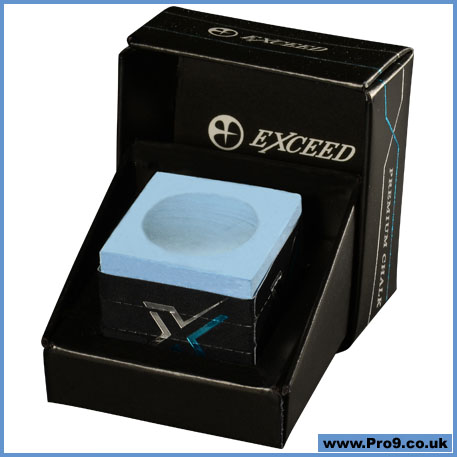 Exceed X-Chalk
The control you desire.

After countless trials Miki has managed to create the most complete performance chalk yet, bringing a higher level of consistency to the players game.

The Exceed X-Chalk with its dedicated formula promotes consistent cue ball control, improved grip power and provides unsurpassed feel and feedback at impact.

Additionally it has the metal plate component in the chalk that allows it to work with the Chalk holder with magnetic system including the Mezz Magnetic Chalk Holder.

Price includes free delivery anywhere in Europe for one (1) piece of chalk.
price: £21.99