OB-2 Shafts with Uni-Loc Joints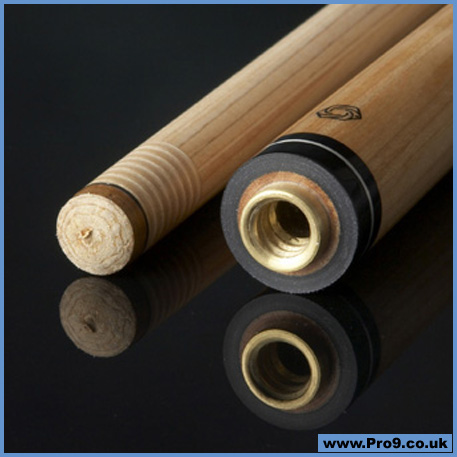 OB-2 Cue Shafts
The new OB-2 Cue Shaft is a perfect compliment to the already proven OB-1. The OB-2 has all the great features of the OB-1, but in a smaller tip size that reduces cue ball squirt even more! The Vibration Dampening Core has been modified to give an even more solid hit! Of course, just like the OB-1, the new OB-2 gives you the FACS that you have been looking for in a high performance cue shaft.
11.75mm tip diameter


1/2" Laminated Maple Ferrule


Combination pro/conical taper


Everest Tip by Tiger Products


Available to fit all the popular joint sizes and styles
OB-2
, Get the
FACS
Feel
The OB -2 uses a smaller version of the OB-1's proven vibration dampening core for that Solid hit that you've been looking for!
Accuracy
Ultra Low Deflection comes from OB Cues advanced technology and the small 11.75mm tip size!
Consistency
Like the OB-1, the SR-6 construction provides better Radial Consistency than both flat laminated and solid wood shafts!
Spin
Combine all this with the OB-2's specially modified taper and you get all the spin you need for those trouble spots in a package that is easy to control.
SR-6 Construction
The OB-2 uses flat laminated maple segments which are individually stress relieved. 6 segments are bundled together to make each shaft. SR-6 construction combined with the OB-2's all maple ferrule gives a solid feel and performance you just have to experience to believe.
price: £199.99