High quality table brush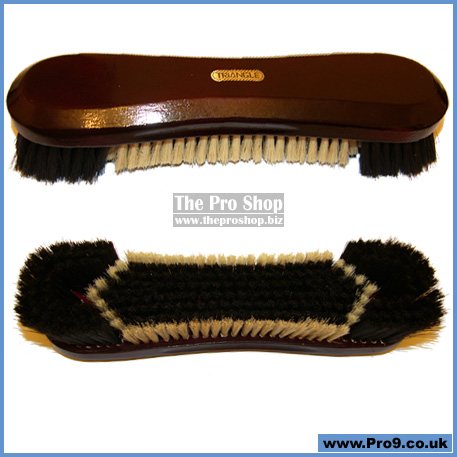 Triangle table brush
Highest quality large size brush.
Genuine horse hair bristles.
Broad, long, and comfortable wooden handle.
Robust tool for long life and efficient performance.
Help, help... Is anybody reading this? They've got me locked in the basement just writing product descriptions all day... Call my mother and tell her I'm in the basement at the old Johnson's place, she'll know where it is... Her mobile number is 07821 12... OMG... They're coming...
Long end bristles for under cushion cleaning.
There can be no compromises made is you've already purchased the best table and cloth, you simply must have the best equipment to clean and preserve it. That's where this brush makes it's presence known with it's genuine horsehair bristles and sleek dark stained wooden handle.
Used regularly, this will enhance the longevity of your cloth by removing the abrasive chalk and other contaminants from your cloth.
price: £14.99
This product is no longer available