Kamui Chalk 1.21 - beta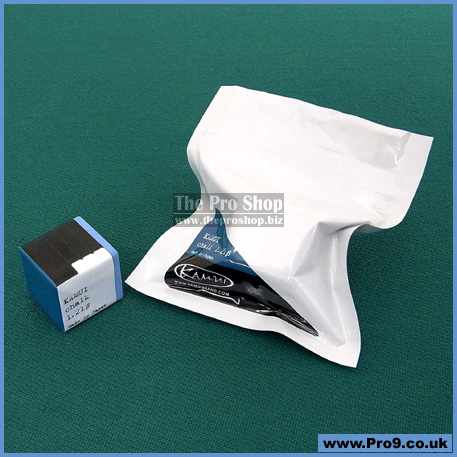 Kamui Chalk 1.21 - beta
For more consistent playability
KAMUIs dedication to playability and consistency is for the player to achieve the impossible.
We have 8 years of science and research to bring you the best billiard tip on the market today. With our 8 hardness levels, there is a KAMUI tip for any pool player.
Our dedication to improving the players ability has taken us to another level, the billiard chalk. The real function of chalk on a molecular level is to grab the surface of the cue ball.
Kamui #1.21 beta chalk offers improved longevity, with a harder compound, to give the player more confidence with a Pre-Shot routine. Reduced compound transfer to the cue ball.
See the difference between KAMUI chalk 0.98 and KAMUI 1.21
The Pro Shop is a fully authorised KAMUI Brand distributor!
price: £24.50
This product is no longer available