Predator BLAK Case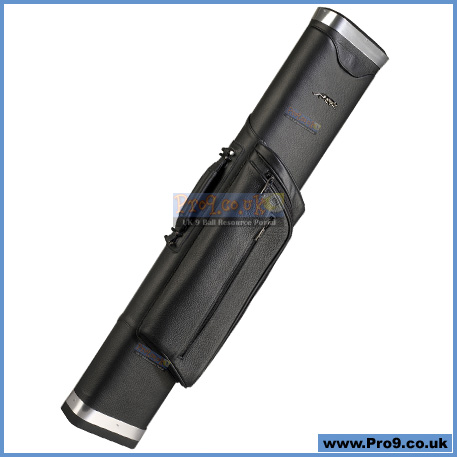 Predator BLAK Case
3rd generation model, a strong case from Predator.
Available in Synthetic.
Stainless Steel accents.
Predator Cat Design Elements on front, inside top, and on bottom of case.
Large side pocket has molded pockets for the Predator Air Jump Cue.
Centered strap and non-slip shoulder-pad for comfort and flexibility.
With honeycomb construction - the 3rd Generation Blak 2x4 is 16% lighter than the previous model
Case weighs 4.9 lbs (2.23 kilos).
If you own a Blak series cue, you already know why it deserves the protection of a case like this. Crafted in your choice of sleek vinyl or sumptuous leather, in black, of course, and accented with steel, a Blak case demands attention. And with specially designed compartments for the pieces of the Predator Air jump cue, there is a lot of utility wrapped up in this anything but utilitarian package. For all its beauty, a Blak case reminds everyone it is what is inside that counts, and what is inside this case counts a lot.
We are pleased to deliver worldwide, but due to the weight/size of this product free shipping is only available within the UK.
price: £229.99