Laperti Soft Cue Case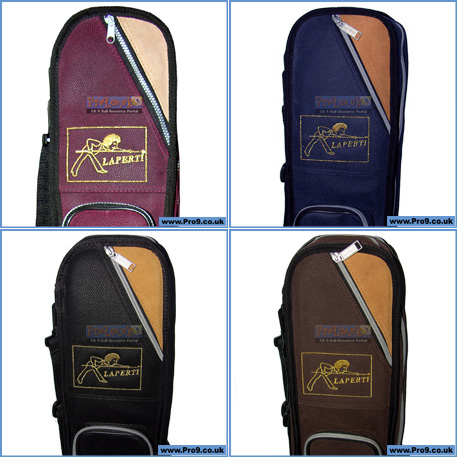 Laperti Cue Case
Flexible configuration - can take up to 4 butt x 8 shafts.
Rugged construction with webbing straps and handles.
Long lasting and hard wearing material, with leather accents.
Very generous sized pockets, with plastic zips that will not scratch.
The "every day" case of the professionals.
At a push, this incredible case can accommodate a 4 butt and 8 shaft configuration, protects the cues admirably, has two spacious pouches on the front - it is great... I have got one of these!
Due to the weight/size of this product free shipping is only available within the UK.

price: £67.53