Cue Case T200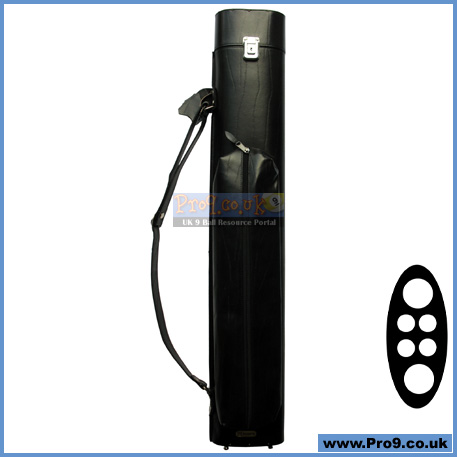 Super Luxury Leather Cue Case
Solid black leather professional pool cue case.
Solid moulded insert for incomparable protection.

Real leather with a stylish engrave texture finish and metal rivets.

1 very long, large pockets for all items.

Metal studded base, leather strap, and quality zip.

Holds 2 cue butts and 4 cue shafts.
This is a seriously sexy case. The textured leather lends the case a really sophisticated style, and the unique long single pocket is a striking design feature. The case has a lovely smell and feel that you only get from real leather - this is a great looking case.
Due to the weight/size of this product free shipping is only available within the UK.

price: £150.50