Extreme Cue & Coin Caddy*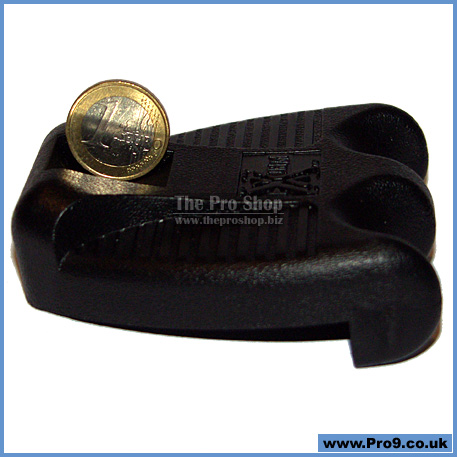 Extreme Cue & Coin Caddy
Compact yet secure cue holder with coin caddy

• Rugged and hefty secure storage for 2 cues.
• Compact size fits all cue case pockets.
• Handy coin caddy for convenient table or light fees.
• Grip textured underside provides sold hold on all surfaces.
• Peace of mind while playing that your cues are held safely.

Smaller than other caddies, this will fit anywhere while providing a steady and stable niche for your cues.
price: £16.49