Buffalo Premium Cues 5-8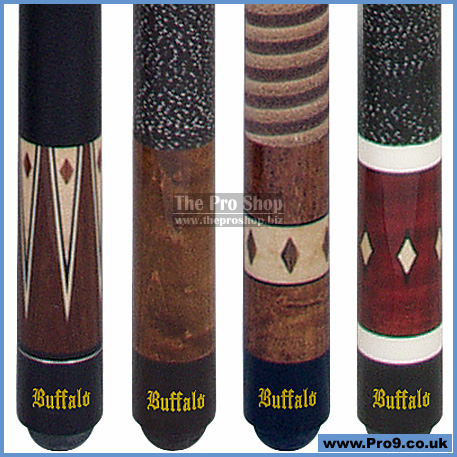 Buffalo Premium Pool Cues
Model No.5, No.6, No.7 and No.8

Special Features:

► 13mm Le-Pro cue tip
► High impact, composite ferrule.
► Selected Canadian hard rock maple shaft.
► American style professional taper.
► Mirror finished stainless steel pilot joint.
► Specially selected birds eye maple butt.
► Stylish exotic hardwood inlays and rings.
► High quality pressed Irish linen wrap.
► Real stack leather grips (on No.5 & No.7)
► 12 coats of hand rubbed clear lacquers.
► High impact composition butt cap.
► Quality controlled.
price: £176.00