Adam Revenge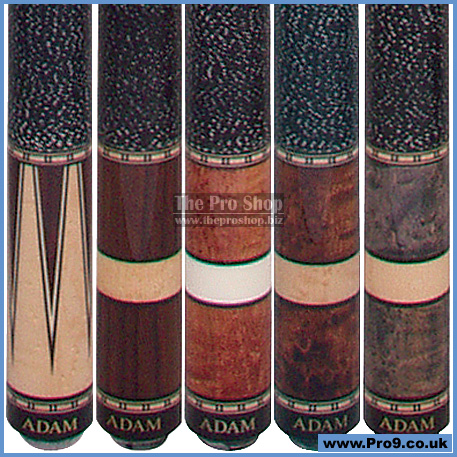 Adam Revenge Pool Cues
No.1, No.2, No.3, No.4, and No.5

Special features:
► 13mm "Le Professional" cue tip.
► High impact Ivorine ferrule.
► Selected Canadian rock maple shaft.
► American style professional taper.
► Mirror finished stainless steel pilot joint (AD18N).
► Specially selected birds eye maple.
► Exotic hard woods and veneers.
► Stylish, high quality inlays and block style rings.
► High quality pressed Irish linen grip.
► Twelve coats of hand-rubber clear lacquers.
► High impact composition butt cap.
► Noise subduing rubber bumper.
► Available in 19-21 oz.
► Highest quality standards.
price: £259.99
This product is no longer available