2018 Chinese Pool World Championship
ICEA Chinese 8-Ball
Yushan
Jiangxi
China
www.icea-pool.com
-
facebook
-
brackets
-
streaming
www.alison-chang.com
www.top147.com
www.cbsa.org.cn
26-30 March 2018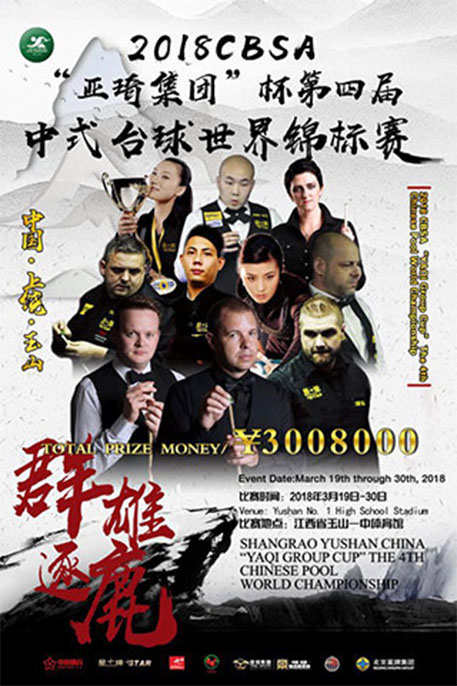 Chris Melling - 2018 Chinese Pool World Championship Runner Up
Congratulations to the UK's Chris Melling for getting to the 2018 Chinese Pool World Championship Men's Final with an outstanding run of wins over many of China's top players.
In the final, after leading the first session by a massive 10-2 margin, the second session started well, but rack by rack with an almost imperceivable progress, China's Zheng Yubo clawed his way back until the score was level, and finally edged in front to take the title at the very last moment with a 21-19 score.
Before his ultimate match, Chris posted to his army of fans following on Facebook, "Well it's time for the biggest match of my life and I'm 100% ready for it. Thanks once again for all the support. I'll post when the match is over hopefully I'll be the world champion again".
Well, he couldn't have been closer, and hopefully he will have another chance next year, but for now, we send commiserations to him from all the Pro9'ers watching the live stream, but in the words of Darren Appleton, "you did us proud!"

Share this article on FaceBook
"Read More..." for the details.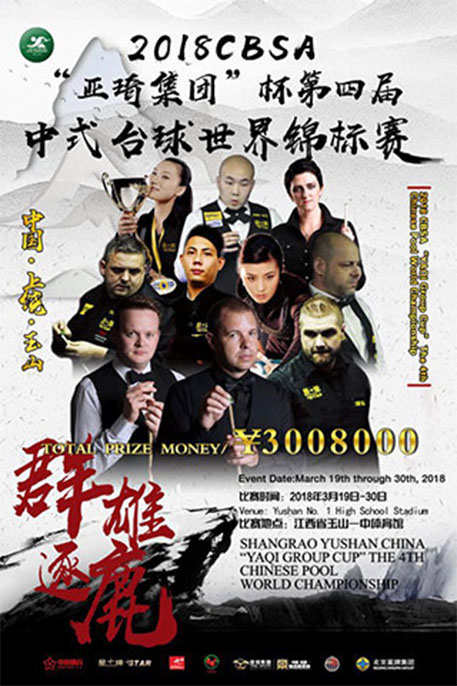 Enjoy the article? Now try this...

Chat about this news in our forums.
Visit The Pro Shop to see what's new in cues and gadgets.