McDermott Handcrafted Cues
N84 W13660 Leon Rd
Menomonee Falls
WI 53051
USA
www.mcdermottcue.com
Tuesday 7 November 2017

Click the picture to view the full size image (use "back" to return here)
Our Most Incredible Cues Yet
The 2018 Cue of the Year and Cue of the Year Enhanced are going fast! These 2018 cues include a jaw-dropping assortment of delicately produced points and inlays featuring exotic materials such as turquoise, pewter, and (on the Enhanced version) abalone.
Those of you who have drooled over our past Cue of the Year models have come to expect such ornate detailing. McDermott's Cue of the Year program has been releasing such elaborate works of art since 2006. Each one is a challenge to produce, with fine details made of exotic materials.
They have long been a collector's dream as well. Each Cue of the Year is limited to a small number of units. This year's cue is limited to 100 units, while the Enhanced version is even more rare, with just 50 units produced. For any collector that wants to be the envy of his or her peers, the McDermott Cue of the Year is a must-have. Get one before they're gone.

Share this article on FaceBook
"Read More..." for the details.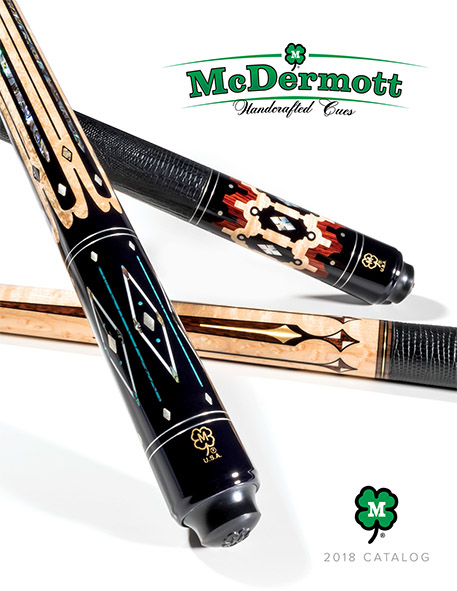 Click the image to view the full size image (use "back" to return here)
Click here to view the new catalogue
Enjoy the article? Now try this...
View Pro9's front page!
Chat about this article in our forums.
Visit The Pro Shop to see new cues and gadgets.
Check out the Pro9.co.uk calendar for details of more events.