The 77th World 14.1 Tournament
Steinway Billiards
3525 Steinway St
Astoria
New York
USA
www.theworldtournament.com
-
facebook
www.worldstraightpool.com
www.steinwaybilliards.com
Monday-Sunday 2-8 October 2017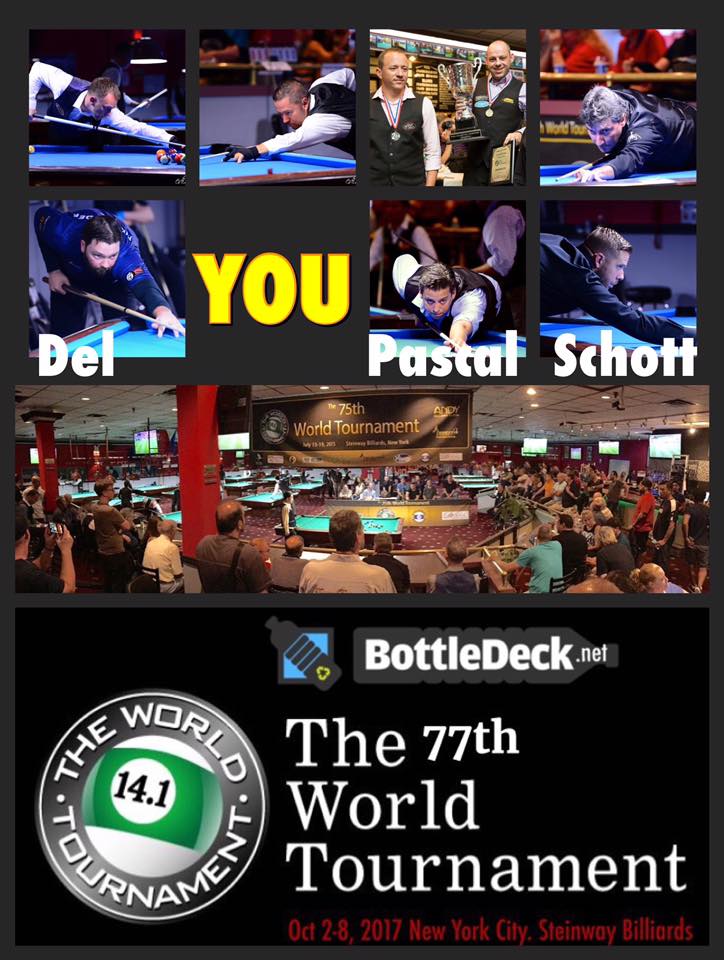 Click the image to view the full size poster - use "back" to return here.
Winners of NYC & Chicago: TheWorldTournament.com Re-Launched!
New York City- Five players have qualified to play in The BottleDeck.net 77th World 14.1. Jeff Carter and Tom Karabatsos hailing from Chicago and Rhys Chen (Jamaica), Del Sim, and Jonathan Smith from New York City. All five players defeated the field at the Chicago Qualifier at Red Shoe Billiards, and 2 Qualifiers held at Amsterdam Billiards in NY.
A few spots have opened for players interested in playing the historic World 14.1. Every players is guaranteed 5 matches. Reply to the email or call 407-782-4978.
Along with that news, the Official Website for the event has been re-vamped and re-launched as TheWorldTournament.com ! Checkout the latest news and features. WorldStraightPool.com also still connect to the site.

Share this article on FaceBook
"Read More..." for the details.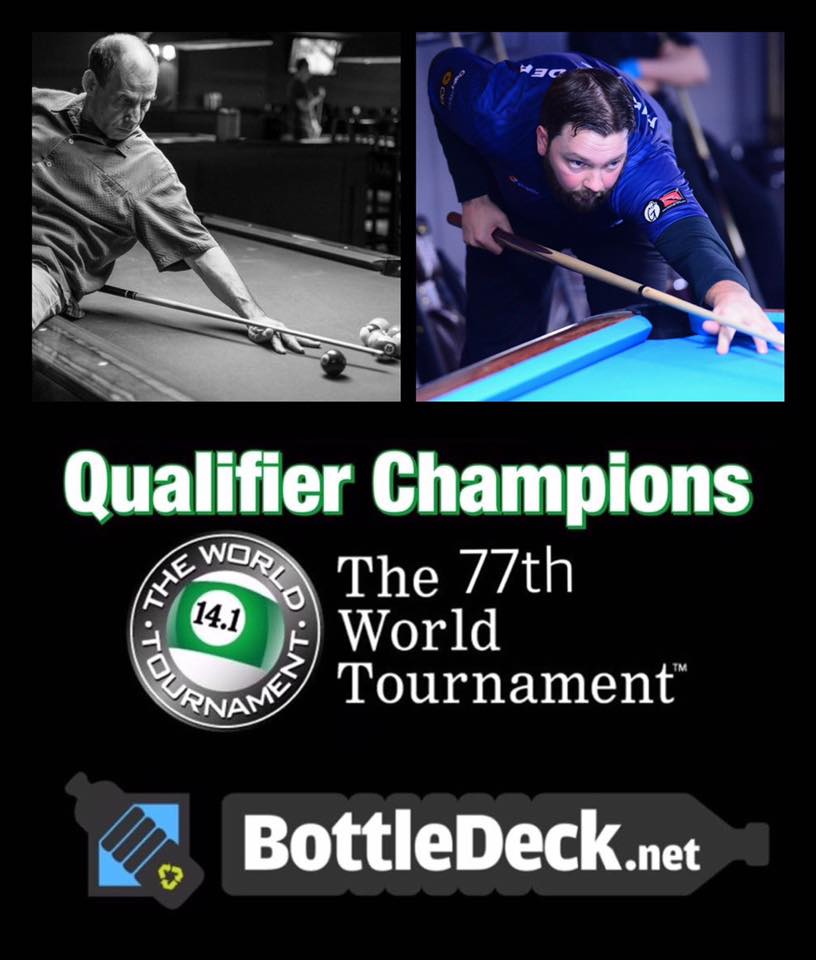 Click the image to view the full size poster - use "back" to return here.
Fans can purchase the every year sold-out event, or watch the free livestream. The match livestream can be purchased in advance for an early-bird rate at TheWorldTournament.com
Fans and players alike will make the trek to the longest running and oldest tradition in billiards, the World Tournament of 14.1. 2017 marks the 12th consecutive year the World Tournament of 14.1 will be staged which is the longest consecutive run of the championship ever in its 105 year history with Dragon Promotions continuing at the helm. This year's confirmed dates for the 77th WorldTournament of 14.1 will take place on October 2nd - 8th, 2017 and presented by Show Pro . For the fifth straight year, Steinway Billiards in New York City will host the prestigious championship. As usual, a star studded 48 player round-robin field is expected for this year's lineup to win the world's greatest straight pool championship.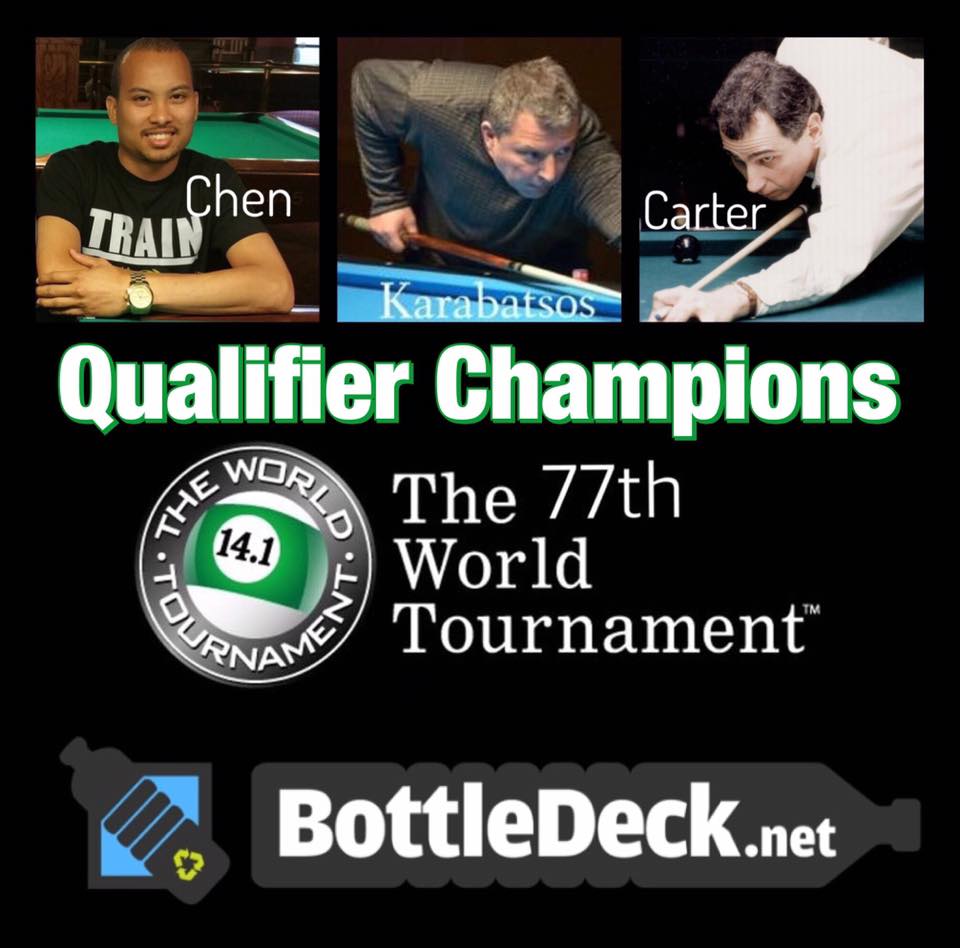 Click the image to view the full size poster - use "back" to return here.
Enjoy the article? Now try this...
View Pro9's front page!
Chat about this article in our forums.
Visit The Pro Shop to see new cues and gadgets.
Check out the Pro9.co.uk calendar for details of more events.