2017 GB9 PAUL MEDATI TROPHY
Including The Pro Cup (II) & Challenge Cup (II)
Park Inn by Radisson Hotel
Forgegate
Telford Centre
Shropshire
TF3 4NA
United Kingdom
www.gb9balltour.com
-
event 2 details
www.parkinn.co.uk
Friday - Sunday 23/24/25 June 2017

The GB 9 Ball Tour's Paul Medati Trophy Champions through the years.
Click the image to view the larger photo - use "back" to return here.
2017 GB9 Paul Medati Trophy, the Pro Cup & Challenge Cup
Here's wishing the very best of luck to all the players attending the GB 9 Ball Tour's 9th edition of the Paul Medati Trophy at Telford this weekend... See you there!

Share this article on FaceBook
"Read More..." for the details.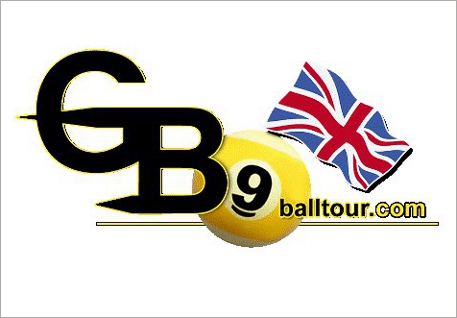 This year's event will begin on the afternoon of Friday 23 June, with the main event concluding on the Saturday evening. Mark Gray picked up his second main event title of 2016 at this event last year and will be bidding to retain the title previously won by the likes of Craig Osborne, Mick Hill and Chris Melling in recent years.
The Pro and Challenge Cup events will begin on the Saturday afternoon and conclude early Sunday Evening. The free to enter Team Speed Pool event is back by popular demand after its success at the 2017 Midlands Classic and will take place during a dedicated break in play on the Saturday morning. Entry to spectators is, as ever, free of charge gives the perfect opportunity to see the finest shooters in the sport battle it out for what is one of GB9's most prestigious prizes.
There are still a few spaces available in this event so don't delay and enter now. Event entry closes to reserve players on 20 June 2017 but places are limited and will be on a first come first served basis. Further information about the event can be found on the event details page of our website.
In 2017 GB9 is proudly sponsored by Simonis Cloth, Aramith Billiard Balls, McDermott Cue, Rasson Billiards and Carlson Rezidor Hotels making the perfect combination of the very best equipment in the most outstanding venues.
www.gb9balltour.com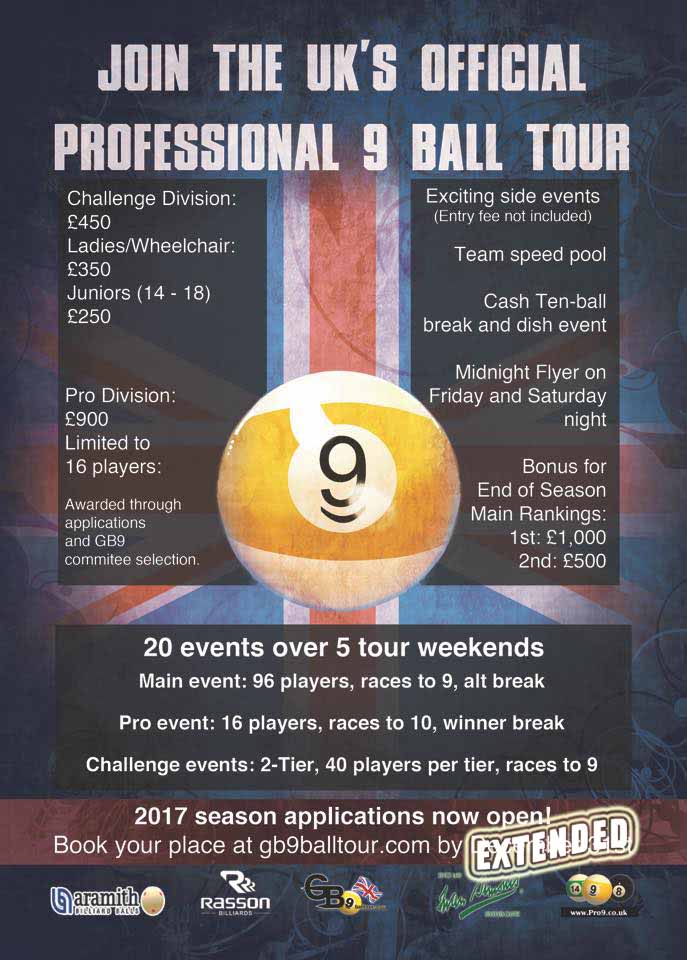 Click the image to view the larger poster - use "back" to return here.
Enjoy the article? Now try this...
View Pro9's front page!
Chat about this article in our forums.
Visit The Pro Shop to see new cues and gadgets.
Check out the Pro9.co.uk calendar for details of more events.