WPA World 9 Ball Championship - Doha 2010
Qatar Billiards & Snooker Federation
Al Muntazah Street
Doha
Qatar
www.wpa-pool.com
www.qbsf.info
Download the brackets from the Group Stages
- Small .xlsx file
www.qbsf.info/w9bc2010/scores/page.php
- Live Scoring
www.alkass.net/live.aspx
- Live Streaming Video
29 June - 5 July 2010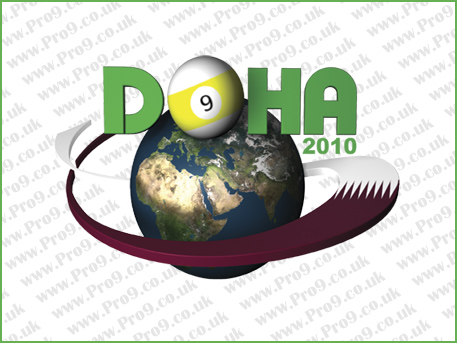 "Read More..." for the details.
THE STATS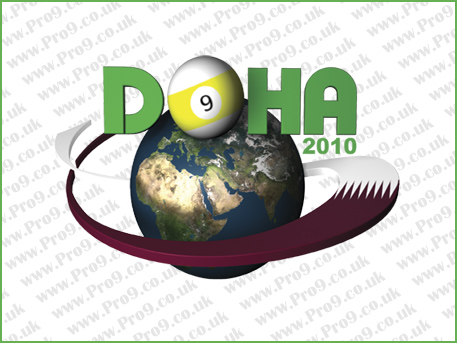 2010 WPA WORLD POOL CHAMPIONSHIPS

DOHA - QATAR

THE GROUP STAGE

Group 1
Shane Van Boening
Abdulla A. Al Daham
Mazen Berjawi
Hasan Zeraatgar
Imran Majid
Mariusz Skoneczny
Ibrahim Bin Amir
Bruno Muratore
Group 2
Lu Hui Chan
Jim Chawki
Francis Crevier
Kenny Kwok
Marlon Manalo
Joven Alba
Scott Higgins
Waleed Majid

Group 3
Thorsten Hohmann
Charlie Williams
Sandor Tot
Kazuki Nishimura
Stephan Cohen
Ham Won Sik
Lee Chenman
Hussain Jaffer

Group 4
Yang Ching Shun
Mohd Ali Berjawi
Ernesto Dominguez
Huidji See
Karl Boyes
Lee Poh Soon
Ali Obaidly
Tony Drago

Group 5
Basem Aboud
So Shaw
Wael Talaat
Hanni Al Howri
Francisco Bustamante
Fabio Petoroni
Mohd A. Al Harthi
Tohru Kuribayashi

Group 6
Rodney Morris
Yousseff Jalar
Dang Jinhu
Heck Helmut
Niels Feijen
Mohd H. Al Hosani
Chan Keng Kwang
Alen Cuarcero

Group 7
Yukio Akakariyama
John Morra
Aleksandros Kazaqi
Salah Al Riwani
Kuo Po Chen
Thomas Engert
Craig Osbome
Ben Judge

Group 8
Bashar Hussain
Mohammad Al Asaal
Masaaki Tanaka
Mehdi Rasekhi
Marcus Chamat
Oscar Dominguez
Konstantin Stepanov
Del Amo Hector

Group 9
Ralf Souquet
Dennis Orcollo
Chris Melling
Carlo Castro
Bin Ali
Fahad S. Al Barak
Jeong Young Hwa
Oliver Medenilla

Group 10
Johnny Archer
Toh Lian Han
Abas Ali
Jakob Belka
Daryl Peach
Israel Rota
Artem Koshovoj
Nguyen Phuc Long

Group 11
Lee Van Corteza
Ibrahim Al Khadar
Christian Reimmering
Carol Skowerski
Ko Pin Yi
Sundeep Gulat
Mohanna Obaidly
Cario Dalmatin

Group 12
Mark Gray
Raymund Faron
Nick V. D. Berg
Mohd Bewi Simanjuntak
Darren Appleton
Jason Klatt
Chang Jung Lin
Taqi Aldin Moustafawi

Group 13
Jeffrey De Luna
Nitiwat Kanjanasri
Alain Martel
Richard Jones
Radoslaw Babica
Hayato Hijikata
Khalid K. Almutari
Abdulatif Fawal
Group 14
Antonio Lining
Corey Deuel
Martin Kempter
Khalid Al Kamale
Antonio Gabica
Nicolas Ottermann
Muhammad Zulfikri
Francisco Felicilda

Group 15
Mika Immonen
Majid N. Alazmi
Ihab Hassan
Alaa Bata
Efren Reyes
Liu Haitao
Holger Gries
Vinancio Tanio

Group 16
David Alcaide
Jason Theron
Ronato Alcano
Ahmed Hassan
Ricky Yang
Dimitri Jungo
Taher Hussain
Oliver Ortmann

.
.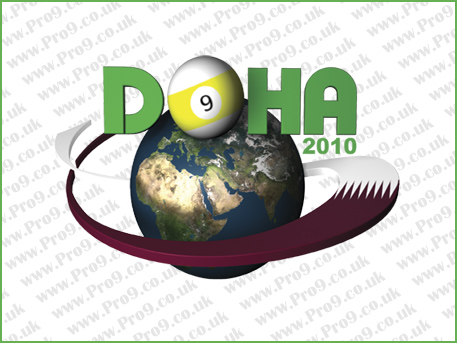 2010 WPA WORLD POOL CHAMPIONSHIPS

DOHA - QATAR

THE PRIZE FUND

1st

$ 36,000

2nd

$ 18,000

3rd ~ 4th

$ 10,000

5th ~ 8th

$ 6,000

9th ~ 16th

$ 4,000

17th ~ 32nd

$ 2,500

33rd ~ 64th

$ 2,000

65th ~ 96th

$ 500

97th ~ 128th

$ 0

TOTAL PRIZE FUND = US $250,000 (-5% WPA Sanction Fee)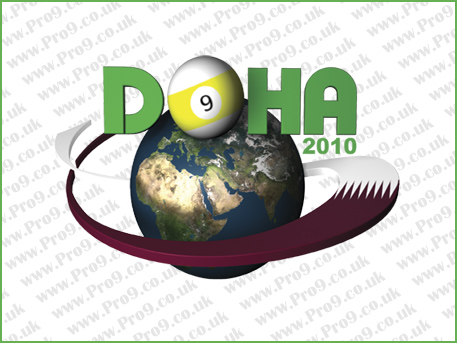 Enjoy the article? Now try this...



Chat about this tournament in our forums.
Visit The Pro Shop to see what's new in cues and gadgets.
Check out the Pro9.co.uk calendar for details of more events.