THE GB9 NORTHERN MASTERSRileys American Pool and Snooker - Barnsley
1st & 2nd Floor
47-51 Peel Street
Barnsley
South Yorkshire
S70 2RL
www.rileysltd.com
www.gb9balltour.com
- Visit for LIVE scoring!
www.belleza-photography.co.uk
- Photos available NOW!
Friday/Saturday/Sunday 30 October - 1 November 2009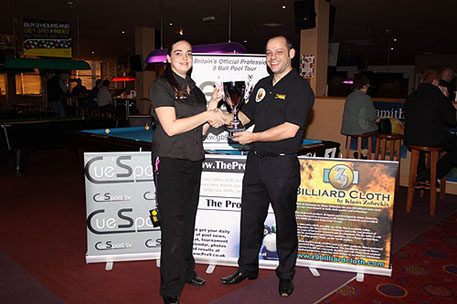 Darren Appleton receiving his trophy from Rileys Barnsley's Laura Bell.
Photograph courtesy of Andrew Warden, www.belleza-photography.co.uk
Rileys Barnsley plays host to GB9 Northern Masters
GB9 - Britain's official professional 9 ball pool tour holds it's final event of the season this weekend, and whilst the highly prized number one spot is guaranteed for the talented Mark Gray who has accumulated an unassailable points lead throughout the previous five events of the 2009 season, several of the Pro Cup players will be fighting desperately to avoid relegation. At the same time, many players from the Challenge Cup division will face equally vital matches which will prove critical to their hopes of promotion in 2010.


"Read More..." for further details!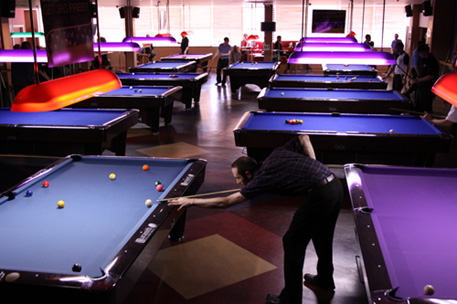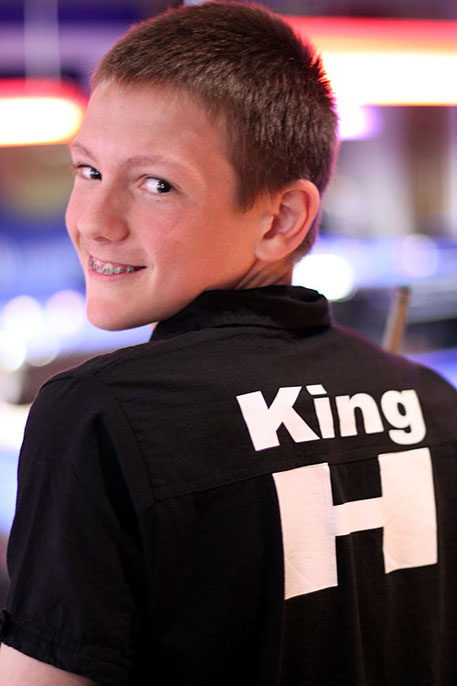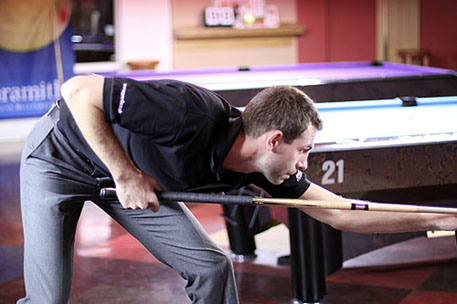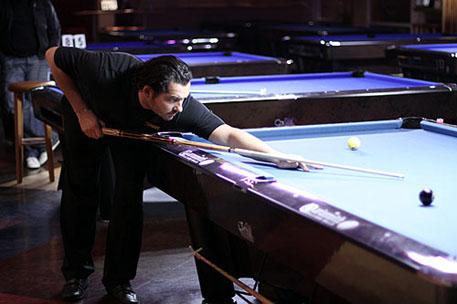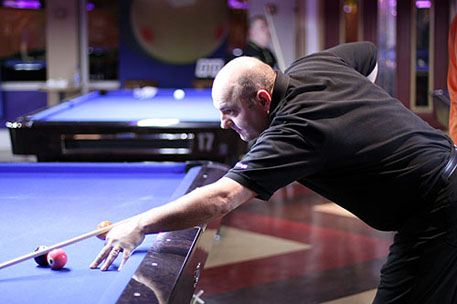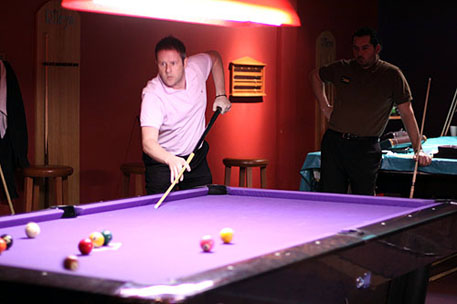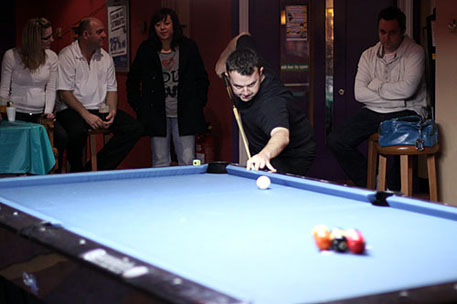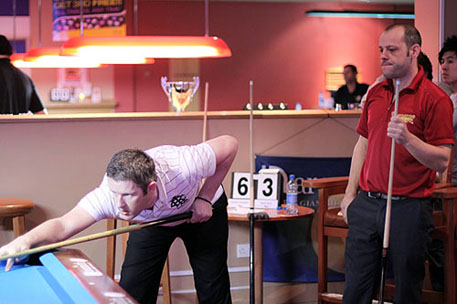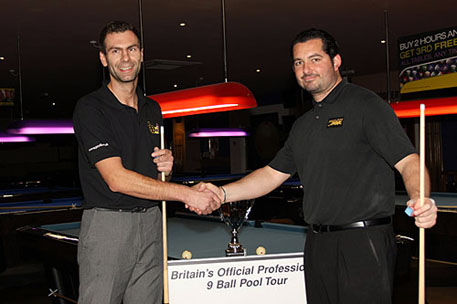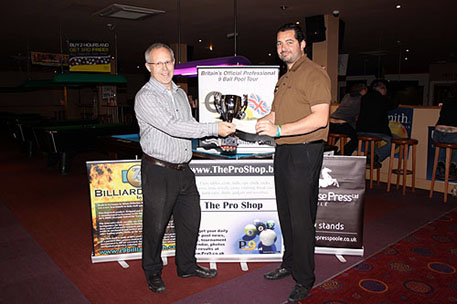 Adam Benn Smith receiving his trophy from Paul Morgan of Morgan cues.
Photograph courtesy of Andrew Warden, www.belleza-photography.co.uk
THE STATS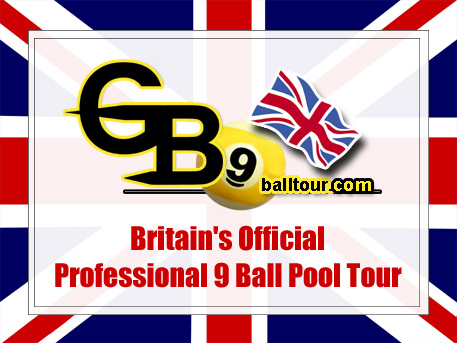 THE GB9 NORTHERN MASTERS

THE MAIN TOURNAMENT

THE LAST 32

Mark Gray

9 : 2

Jonathan Mathers

Martin Chapman

9 : 4

Paul Williams

Kevin Simpson

9 : 7

Darren Appleton

James Kay

9 : 4

Andy Worthington

Adam Benn Smith

9 : 6

Philip Morgan

Simon Widlo

9 : 5

Stuart Mann

Scott Higgins

9 : 8

Kevin Uzzell

Stewart Colclough

9 : 4

Tony Southern

Anthony Ginn

9 : 8

Karl Boyes

Steven Petty

9 : 4

Matt Ford

Alan Coton

9 : 5

Mark Hughes

Damian Massey

9 : 3

Chris Cowie

Jayson Shaw

9 : 2

Craig Dixon

Phil Burford

9 : 4

Louis Clarke

Michael Valentine

9 : 4

David Hood

Daryl Peach

9 : 8

Jason Howard
THE GB9 NORTHERN MASTERS

THE MAIN TOURNAMENT

THE LAST 16

Mark Gray

9 : 8

Martin Chapman

Kevin Simpson

9 : 8

James Kay

Adam Benn Smith

9 : 5

Simon Widlo

Scott Higgins

9 : 1

Stewart Colclough

Anthony Ginn

9 : 6

Steven Petty

Damian Massey

9 : 5

Alan Coton

Phil Burford

9 : 7

Jayson Shaw

Daryl Peach

9 : 5

Michael Valentine
THE GB9 NORTHERN MASTERS

THE MAIN TOURNAMENT

THE QUARTER FINALS

Mark Gray

9 : 3

Kevin Simpson

Adam Benn Smith

9 : 8

Scott Higgins

Anthony Ginn

9 : 8

Damian Massey

Daryl Peach

9 : 6

Phil Burford
THE GB9 NORTHERN MASTERS

THE MAIN TOURNAMENT

THE SEMI FINALS

Mark Gray

9 : 6

Adam Benn Smith

Daryl Peach

9 : 2

Anthony Ginn
THE GB9 NORTHERN MASTERS

THE MAIN TOURNAMENT

THE FINAL

Daryl Peach

11 : 10

Mark Gray
---
THE GB9 NORTHERN MASTERS

THE CHALLENGE CUP

THE LAST 32

Adam Benn Smith

8 : 4

Roy Kimberley

Tony Southern

8 : 5

Lee Hersey

Mark Hopgood

8 : 6

David Carter

Stene Petty

8 : 7

Chun Hao Man

Andy Appleton

8 : 3

Simon Gardner

Louis Clarke

8 : 7

David McCarthy

David Nelson

8 : 0

Steven Turnbull

Damian Massey

8 : 6

Philip Wildman

Anthony Ginn

8 : 3

Mike Stanley

Craig Dixon

8 : 4

Paul Robbins

Philip Morgan

8 : 7

Roger Haddon

Martin Chapman

8 : 2

Geoff Simpson

Jonny Cooper

8 : 6

Dave Simmonds

Paul Edwards

8 : 7

Matthew Lawrenson

Bartek Czapski

8 : 6

Dharam Singh

Mike Rogers

8 : 3

Alan Coton
THE GB9 NORTHERN MASTERS

THE CHALLENGE CUP

THE LAST 16

Adam Benn Smith

8 : 2

Tony Southern

Steven Petty

8 : 4

Mark Hopgood

Andy Appleton

8 : 4

Louis Clarke

Damian Massey

8 : 3

David Nelson

Anthony Ginn

8 : 4

Craig Dixon

Martin Chapman

8 : 3

Philip Morgan

Jonny Cooper

8 : 2

Paul Edwards

Bartel Czapski

8 : 6

Mike Rogers
THE GB9 NORTHERN MASTERS

THE CHALLENGE CUP

THE QUARTER FINALS

Adam Benn Smith

9 : 8

Steve Petty

Damian Massey

9 : 2

Andy Appleton

Anthony Ginn

9 : 5

Martin Chapman

Bartek Czapski

9 : 7

Jonny Cooper
THE GB9 NORTHERN MASTERS

THE CHALLENGE CUP

THE SEMI FINALS

Adam Benn Smith

9 : 5

Damian Massey

Bartek Czapski

9 : 6

Anthony Ginn
THE GB9 NORTHERN MASTERS

THE CHALLENGE CUP

THE FINAL

Adam Benn Smith

9 : 4

Bartek Czapski
---
THE GB9 NORTHERN MASTERS

THE PRO CUP

THE LAST 32

Chris Buckmaster

8 : 5

Alan Millership

Mick Hill

8 : 3

Paul Williams

Damian Overton

8 : 7

Jason Howard

James Kay

8 : 4

Stewart Colclough

Craig Osborne

8 : 2

Ben Moore

Kevin Uzzell

8 : 6

Andy Bingham

Phil Burford

8 : 3

Tony Burton

Scott Higgins

8 : 3

Adam Clarke

Jonathan Mathers

8 : 7

Michael Valentine

Jayson Shaw

8 : 2

Andy Nicholson
THE GB9 NORTHERN MASTERS

THE PRO CUP

THE LAST 16

Darren Appleton

8 : 6

Chris Buckmaster

Mick Hill

8 : 7

Damian Overton

James Kay

8 : 7

Craig Osborne

Karl Boyes

8 : 5

Kevin Uzzell

Mark Gray

8 : 2

Phil Burford

Scott Higgins

8 : 4

Jack Triggs

Jayson Shaw

8 : 1

Jonathan Mathers

Daryl Peach

8 : 6

Simon Widlo
THE GB9 NORTHERN MASTERS

THE PRO CUP

THE QUARTER FINALS

Darren Appleton

9 : 3

Mick Hill

Karl Boyes

9 : 5

James Kay

Mark Gray

9 : 3

Scott Higgins

Daryl Peach

9 : 4

Jayson Shaw
THE GB9 NORTHERN MASTERS

THE PRO CUP

THE SEMI FINALS

Darren Appleton

9 : 5

Karl Boyes

Mark Gray

9 : 5

Daryl Peach
THE GB9 NORTHERN MASTERS

THE PRO CUP

THE FINAL

Darren Appleton

9 : 8

Mark Gray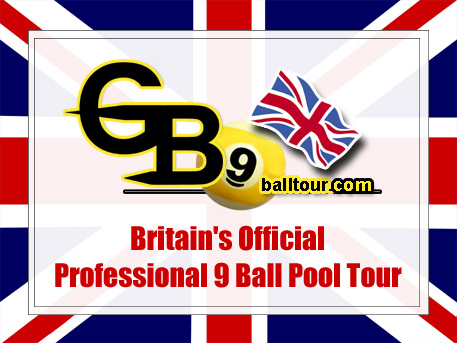 View more photos from this event soon at www.belleza-photography.co.uk
The GB9 Ball Tour is promoted by: